<!- navigation -!> <!- navigation ends -!>



1998 NRA Playoffs a Success

Dothan, Alabama - The National Rifle Association Christian Bible Choir in conjunction with the National Rifle Association Family Recreation Division recently concluded the 1998 NRA Playoffs. The NRA Playoffs, beginning in Late September and Running until mid June feature competitive shooting for adults and children and free toy guns for those under 10 years old.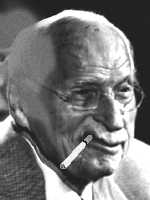 "It's a great time for family togetherness," Albert Walker, an attendee, commented. "I can't recall when I've had more fun with my family than when shooting together with them." Albert Walker, who made it to the quarter-finals, was eliminated by Germaine Jenson, a three-time semifinalist.
"Al put up an excellent fight," recalled Jenson. "It's a shame I had to take him out, but I own 16 guns myself so I can't really hold that against the guy."
Games were opened and closed with prayer led by the National Rifle Association Christian Bible Choir. "It was great fun," explained Mary Harper, Vice President of the Christian Bible Choir. "It was a time of praising the Lord and letting off a few rounds in the name of the great United States of America. The NRA Playoffs represent everything that this country was founded on, and everything that is still great about it: families, guns, and God."
The 1998 NRA Playoff Champion, who defeated Germaine Jenson in the final round, was George Patterson. Patterson, whose participated in the NRA Playoffs since its inception in 1953, has one twice before. Patterson's first victory was in 1962 at a score of 110 to 97. A decisive victory in 1978 with a score of 94 to 41 earned him a place in the NRA Hall of Fame. Referring to his most recent victory, Patterson declared: "Jesus, where the hell am I?" He was visibly moved by his astounding victory, at a score of 126 to 125, the closest in NRA Playoff history. A hymn was dedicated to him at the closing ceremony.
---
copyright 1997-1999 by online@choir.faithweb.com