<!- navigation -!> <!- navigation ends -!>



Four Teenagers Feared Lost

Colebrook, New Hampshire - Four teenagers are feared lost today as the Holy Grace Church finished its weekly round performing the Sacrament of Reconciliation. Father Henderson, although unable to provide the names of the teenagers, did say that three of them were members of prominent families in the community. Most troubling was the vast array of sins committed.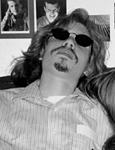 "The sins that were confessed," Father Henderson said, "represented a spectrum of disturbing habits and acts, from missing Sunday worship services, fraternizing with known homosexuals, lying to parents about what they did on weekends, smoking cigarettes, and occasionally questioning their faith in the Lord. One teenager went so far as to say she drank alcohol once; another admitted that he went to and Old Country Buffet restaurant and for six dollars ate until he was sick."
Father Henderson continued, listing one instance of premarital sex, two instances of skipping class, several instances of lustful thinking, various impure thoughts, masturbation, and sleeping past noon on Saturdays.
"I'm not sure if anything can bring these stray children back to the Lord," Joanne Halton, Hold Grace High School Principal said. "This news chills me to my core. I can't imagine what children in public schools are up to."
Parents were promptly mailed a note describing the troubling confessions, and a PTA meeting was held at Holy Grace High School to decide what should be done about these challenges to fundamental values.
"We're planning," said Jeff Crawley, "a rigorous program of worship, value-added education, and dropping the sex-education and drug-education programs that inject our children with sinful notions."
Community leaders hope that with an increased emphasis on Christian values and trust in the Lord, future children may be saved.
---
copyright 1997-1999 by online@choir.faithweb.com